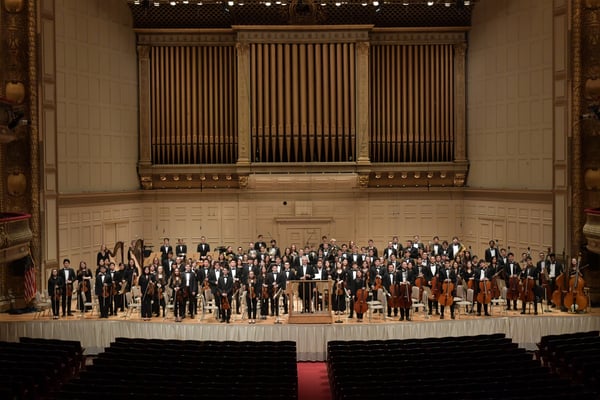 The fantastic reviews from this weekend's concerts are in! Read on below:

"Once again Zander had drawn out the very best from these young players, and a delighted crowd in Symphony Hall made its gratitude seen and heard." -Read more from the Boston Globe.
"Jackiw rewarded a big ovation with an encore of the Largo from Bach's C-major Violin Sonata. Dedicated to Zander (with whom he had first played the Mendelssohn in concert as a teenager in 1999), Sunday's was a probing, touching reading, one that, like his performance of the Mendelssohn, cast something very familiar in a new light.
The Mahler's First Symphony that came after intermission was likewise vividly etched. Zander's an old hand with Mahler and this interpretation benefited from his long experience with the composer: full of color, atmosphere and, especially over the last two movements, narrative cogency." -Read more from Arts Fuse.
"Hearing this contingent for the first time, and, believe or not, Zander for the first time, I can attest as a satisfied listener and critic that much of the execution reached completely professional levels... these 100+ adherents already fully communicate the inspiration they get from participating in the BPYO. I strongly recommend their subsequent concerts on March 12th and May 10th" -Read more from The Boston Musical Intelligencer.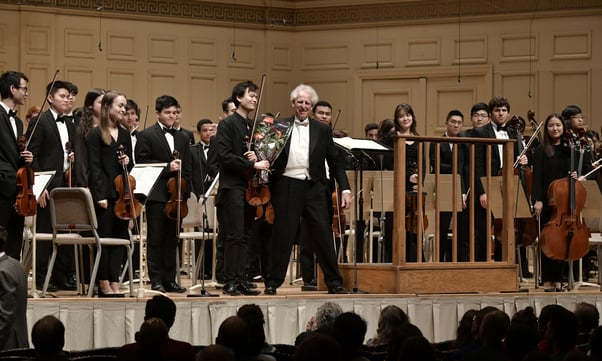 Don't miss our next Boston Philharmonic concerts!
Boston Philharmonic: February 20, 22, and 23 at Sanders Theatre and Jordan Hall with Lucas Debargue on piano. More info and tickets HERE.
Boston Philharmonic Youth Orchestra: March 12 at Symphony Hall. More info and tickets HERE.
Photos by Paul Marotta