617-236-0999
echristensen@bostonphil.org
Boston Philharmonic Orchestra's John Helyar Selected to Participate in
Essentials of Orchestra Management,
League of American Orchestras Ten-Day Immersive Seminar
July 18-27, 2017
Acclaimed Residential Program Offers Comprehensive Curriculum, Tools for Effective Leadership, and Extensive Network-Building Opportunities
Boston, MA – John Helyar is one of only thirty-two participants from across the United States selected by the League of American Orchestras to experience the League of American Orchestras' ten-day Essentials of Orchestra Management program in Los Angeles, July 18-27, 2017. The seminar will offer participants the unique opportunity to learn from a faculty of field leaders as they explore the fundamentals of orchestra management as well as the changing nature of orchestras and the new values, roles, and practices that are emerging as they evolve.
"From its earliest years, the League of American Orchestras, now celebrating its' 75th anniversary, has been the field's primary source for leadership development programming, identifying and equipping professionals with leadership potential for the challenges and opportunities ahead," said Jesse Rosen, the League's president and CEO. "We can expect great futures for the thirty-two talented participants in 2017 Essentials of Orchestra Management class."
"In my view, John has always been one of the shining examples of the type of talent that the classical music world has at its finger tips. I'm immensely proud of John for continuing to grow in what I am sure will be a long and fruitful career but I am also impressed that the League and it's leadership have recognized in him what I first saw several years ago. John's acceptance into this elite program is a testament to his abilities and we at the BPO take great pride in having him as a member of our family."

Sean Lewis

General Manager

Boston Philharmonic Orchestra &

Boston Philharmonic Youth Orchestra
The long-running Essentials program has an established track record; since its inception in 2000, over 400 professionals have participated in Essentials, including many who now hold key leadership positions in orchestras.
Hosted by the University of Southern California (USC) Thornton School of Music, the seminar is presented in association with the USC Arts Leadership Program (ARTL), the Association of California Symphony Orchestras, and the Los Angeles Philharmonic.
"The LA Phil and all in the orchestral field are indebted to the League for their long-standing commitment to leadership development programs, and we couldn't be more pleased to welcome to Southern California the participants in the Essentials of Orchestra Management seminar," said Gail Samuel, Acting President and CEO, Los Angeles Philharmonic Association. "We look forward to their presence at several of our concerts, as well as the national Take a Stand Festival, bringing together El-Sistema-influenced programs from throughout the country."
Essentials' hands-on curriculum is comprehensive and immersive, addressing theory and practice while challenging participants to tackle real-world situations. Starting off with Why Do Orchestras Exist?, a panel conversation with the faculty led by League of American Orchestras President and CEO Jesse Rosen, the intensive experience will focus on a wide range of topics. These include mission, programming, education and community engagement, leadership, new audience engagement, fiscal health, marketing and fundraising, organizational culture, governance and leadership, the art of negotiating, advocacy and communications, and technology.
The residential program offers emerging leaders a chance to build a network of peers; in addition to seminar-style learning, participants will live and socialize together, attending a number of concerts and events, including the Association of California Symphony Orchestras (ACSO) Conference as well as concerts at the Hollywood Bowl and the Take a Stand Festival (Gustavo Dudamel conducting). All participants will also receive mentoring and career guidance from the faculty.
This year's Essentials participants were selected in a competitive process based on management and leadership experience and potential, commitment to serving American orchestras, and motivation and goals for participating in this professional development seminar.
Brent Assink, Executive Director, The Fuller Foundation and the former Executive Director of the San Francisco Symphony, is the seminar director and a member of faculty The Essentials of Orchestra Management core faculty members are:
Jennifer Barlament, Executive Director, Atlanta Symphony Orchestra Bruce Coppock, Former President and Managing Director, St. Paul Chamber Orchestra
Scott Faulkner, Principal Bassist, Reno Philharmonic; Former Executive Director, Reno Chamber Orchestra
Jesse Rosen, President and CEO, League of American Orchestras
Simon Woods, President and CEO, Seattle Symphony Orchestra
Essentials 2017 guest presenters include:
Nancy Abell, Partner, Employment Law, Paul Hastings LLPA
Kenneth Foster, Arts Leadership Program, USC Thornton School of Music
Vijay Gupta, Violin, Los Angeles Philharmonic
Jim Kirk, Chief Finance Officer, San Francisco Symphony
Terry Kramer, Adjunct Professor of Decisions, Operations and Technology Management, UCLA Anderson School of Management
Robert Lasher, Senior Vice President for Advancement, Dartmouth College
John Mangum, President and Artistic Director, Philharmonic Society of Orange County
Lachlan McBane, Viola, Atlanta Symphony Orchestra
Mitch Menchaca, Executive Director, Association of California Symphony Orchestras
David Rejano Cantero, Principal Trombone, Los Angeles Philharmonic
Laura Reynolds, Director of Education & Community Engagement, Seattle Symphony Orchestra
Gail Samuel, Acting President and CEO, Los Angeles Philharmonic Association
David Snead, President and CEO, Handel and Haydn Society
2017 Essentials of Orchestra Management participants include:
Brandon Bell, Adjunct Instructor of Music/Marketing and Operations Manager, Houston Community College/American Festival for the Arts
Liam Bonner, Development Officer, Houston Symphony
KC Commander, Marketing Coordinator, Atlanta Symphony Orchestra
Scott Cranston, Principal Trombone, New Haven Symphony Orchestra
Jeri Corgill, Director of Administrative Services, City of Greenfield, CA
Anthony Crespo, Marketing Associate, Valley Performing Arts Center
Elizabeth Fairfield, Manager of Artist Services & Assistant to Music Director, Milwaukee Symphony Orchestra
Michael Gandlmayr, Education and Youth Orchestra Programs Manager, St. Louis Symphony
Karen Geer, Executive Director, Interschool Orchestras of New York
Carrie Graham, Operations Assistant, Richmond Symphony
Angelica Hairston, Teaching Artist, Urban Youth Harp Ensemble
John Helyar, Executive, Zander Media Center/ Executive Director of Brattle Media, for the Boston Philharmonic Orchestra
Ingrid Keller, Executive Director, Western Piedmont Symphony
Sarah Lamb, Coordinator, Education and Community Programs, The Cleveland Orchestra
Katherine Lehman, Executive Director, Bowdin International Music Festival Alexandra Llamas, Associate Marketing Director, The San Francisco Symphony
Joseph Matthews, Legal Intern, Rasco, Klock, Perez, & Nieto, P.L
Stephanie McGurren, Artistic Planning Assistant, New York Philharmonic
Ellen Johnson Mosley, Coordinator of Education, Wichita Symphony
Sophie Moss, Grants Manager and Development Associate, Albany Symphony Orchestra
Michael Mossaad, Education and Engagement Coordinator, Minnesota Orchestra
Anwar Nasir, Assistant Director of Sales and Customer Experience, Los Angeles Philharmonic Association
Gary Padmore, Director of Education and Community, Orchestra of St. Luke's
Alexandra Plueckhan, Operations Manager, Kidznotes
Stephanie Prom, Volunteer Activities Coordinator, Los Angeles Philharmonic Association
David Renfro, Director of Operations, Arkansas Symphony Orchestra
Amanda Sansonetti, Santiago Strings Manager, Pacific Symphony
Deanna Sirkot, Education Manager, Alabama Symphony Orchestra
Ross Triner, Community Engagement Manager, New World Symphony
Brenda Turner, Associate Director of Individual Giving, Atlanta Symphony Orchestra
Justus Zimmerman, Marketing & Sales Manager, Los Angeles Chamber Orchestra
Marc Zyla, Director of Education & Community Engagement/Orchestra Personnel Manager, Quad City Symphony Orchestra
Essentials of Orchestra Management is made possible by a generous grant from The Andrew W. Mellon Foundation and the National Endowment for the Arts.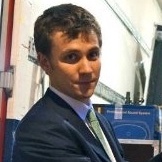 JOHN HELYAR began studying violin at the age of five. By age seven, he was already certain that he would dedicate his life to classical music. In 2012, while earning a bachelor's degree in violin performance from the Boston Conservatory, John partnered as an intern with Benjamin Zander and the Boston Philharmonic Orchestra to create the Boston Philharmonic Youth Orchestra, a globally-acclaimed training ensemble that he went on to manage until 2015. Upon graduating, John served as general Production Manager for the Boston Philharmonic, overseeing two international tours. He founded Helyar Creative Consulting Inc. in 2015, a firm that offers innovative strategic guidance to arts organizations throughout the country. Core clients have included the Experiential Orchestra, where he served as General Manager, as well as Groupmuse, and Harron & Associates. John currently resides in Cambridge, where he serves as Director of the Zander Media Center, and as Executive Director of Brattle Media, an independent classical label that produces records in Boston and London. John's utmost goal is to utilize modern media to make orchestral music more accessible, exciting, and enriching for societies throughout the world. In his free time he enjoys sailing, fly fishing, and watching baseball.
In 1979, ninety-six enthusiastic players, professionals, students, and amateurs, a dynamic, probing conductor named Benjamin Zander, and an impassioned donor and amateur orchestra member named Seymour Rothchild joined together to found the Boston Philharmonic. Today, the musicians represent the original spirited blend and account for the passion, high level of participation, and technical accomplishment for which this ensemble is celebrated. The professionals maintain the highest standard, the students keep the focus on training and education, and the gifted amateurs—including doctors, lawyers, teachers, and computer programmers— remind everybody that music-making is an expression of enthusiasm and love.
The Boston Philharmonic's message rings loud and clear—music making is a privilege and a joy, and above all, a collaborative adventure. The orchestra's season includes performances at New England Conservatory's Jordan Hall, Sanders Theatre at Harvard University and often Mechanics Hall in Worcester, Symphony Hall and, Carnegie Hall. The Philharmonic performs with a wide range of soloists from highly gifted performers at the start of their international careers such as Patricia Kopatchinskaja, Stefan Jackiw, Gabriela Montero and Caitlin Tully, to world-famous artists like Yo-Yo Ma, Alexander Baillie, Russell Sherman, Jon Kimura Parker and Kim Kashkashian, and legendary masters such as Ivry Gitlis, Denes Zsigmondy, Georgy Sandor, Leonard Shure and Oscar Shumsky.
The Philharmonic has released five critically acclaimed recordings, including works by Stravinsky, Beethoven, Mahler, Shostakovich and Ravel. Among many other reviews of extravagant praise, Classic CD magazine gave the Boston Philharmonic's recording of Stravinsky's Rite of Spring the highest rank of all available recordings. Of Mahler's Symphony No. 6, American Record Guide wrote: "This joins the Rattle and the two Bernstein recordings as the finest on record…All the glory to Zander and his semi-professional orchestra, for the Sixth is probably Mahler's most difficult and complex symphony…All things considered, when I reach for a recording of the sixth to play for my own pleasure, it will most likely be this one."
Boston Philharmonic concerts have long been a two-part experience; each performance is preceded by one of Benjamin Zander's illuminating and entertaining pre-concert lectures, which prepare listeners to understand the ideas and the structure of the music they are about to hear. The Philharmonic's commitment to reaching and educating a wide audience is maintained by its Music Without Boundaries program which raises money to provide subscriptions for school-age students and to distribute tickets through local charities. To further engage new and uninitiated listeners, the Boston Philharmonic continues a long tradition of weeknight Discovery Series performances, which incorporate Benjamin Zander's lecture into the concert by introducing each piece as it is played. In September 2012, the Boston Philharmonic Youth Orchestra was formed under the auspices of the BPO. Conducted by Benjamin Zander, the BPYO's motto is "Shaping Future Leaders through Music." The 120 enthusiastic and talented young musicians of the Boston Philharmonic Youth Orchestra range in age from 12 to 21. The wide range of ages affords younger members of the orchestra the chance to collaborate with older students who have already begun their professional careers. In turn, collegiate members of the group are offered the opportunity to nurture and coach the future generations.
BPYO offers a unique opportunity for young instrumentalists who want to study great orchestral repertoire in a musically dynamic and intellectually challenging community. BPYO members are asked not only to master their parts and to gain a deep understanding of the musical score (including through regular sectional rehearsals led by top professionals from the Boston musical community), but also to engage in dialogue with Mr. Zander, through weekly "white sheets," where they are invited to share their thoughts on all aspects of the music and the rehearsal process. These conversations often lead to stimulating discussions on personal leadership and often initiate ongoing individual conversations with Mr. Zander through email, phone calls, and conversations at rehearsal, creating a unique mentoring relationship between Mr. Zander and each musician.
In the inaugural 2012-13 season, the BPYO performed two concerts to sold out audiences in Boston's Symphony Hall and undertook a wildly successful five city tour of the Netherlands, culminating in a performance of Mahler's Second Symphony in Amsterdam's acclaimed Concertgebouw. Six months later, in December 2013, BPYO performed at Carnegie Hall, receiving high praise in The New York Times for their "brilliantly played, fervently felt account." In 2015, the group undertook an 18-day European tour with concerts in the Czech Republic, Germany, and Switzerland, including performances in the Prague Rudolfinum, the Philharmonie of Berlin, and the Culture & Convention Center of Luzern. In 2016, BPYO performed six concerts in Spain, and in 2017 toured Peru, Uruguay, and Argentina. Each international engagement has been met with top critical approval and formed life-long bonds between the orchestra and the various musical cultures of Europe. Lloyd Schwartz, formerly of the Boston Phoenix, wrote, "I wish more professional orchestras played as thrillingly as this."
The BPYO also holds a bi-annual Concerto Competition, in which members of the orchestra are offered the chance to appear as soloists. The many musical and personal growth opportunities offered by the Boston Philharmonic Youth Orchestra cultivate exceptionally skilled musicians who become respected and acclaimed leaders in music and in their communities.
Help the Boston Philharmonic continue to bring fantastic music to the city of Boston by subscribing today!
ABOUT THE LEAGUE OF AMERICAN ORCHESTRAS
The League of American Orchestras leads, supports, and champions America's orchestras and the vitality of the music they perform. Its diverse membership of more than 2,000 organizations and individuals across North America runs the gamut from world-renowned symphonies to community groups, from summer festivals to student and youth ensembles, from conservatories to libraries, from businesses serving orchestras to individuals who love symphonic music. The only national organization dedicated solely to the orchestral experience, the League is a nexus of knowledge and innovation, advocacy, and leadership advancement. Its conferences and events, award-winning Symphony magazine, website, and other publications inform people around the world about orchestral activity and developments. Founded in 1942 and chartered by Congress in 1962, the League links a national network of thousands of instrumentalists, conductors, managers and administrators, board members, volunteers, and business partners. Visit americanorchestras.org.
# # #