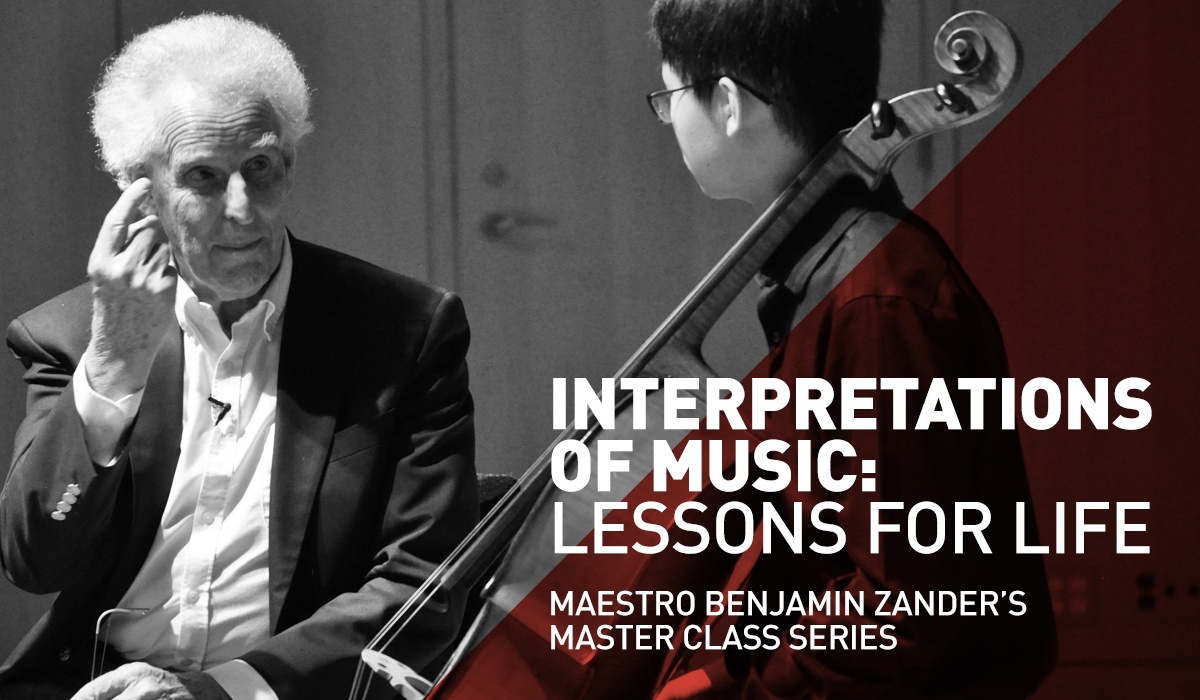 When:

Saturday, March 24, 2018 | 10:00 am – 12:00 pm
Where: Pickman

Hall | Longy School of Music
Witness Boston's brightest young performers delve into the most inspiring aspects of music-making as conductor and renowned educator Benjamin Zander brings his musical interpretation expertise to an intimate and dynamic workshop setting.
We are excited to return to Longy School of Music's Pickman Hall for the seventh Interpretation Class of the 2017-18 Season and are grateful to them for hosting us.
Longy School of Music
Pickman Hall
---
Program
---
Boston String Academy
Boston String Academy (BSA)
is a non-profit organization inspired by El Sistema – a very successful music education philosophy that utilizes music as a vehicle for social change – El Sistema originated in Venezuela over 40 years ago and has inspired thousands of educators around the world. We are passionate about introducing children at an early age to music, promoting a love for and engagement in music making. Our mission:
To provide a vibrant after school string program for inner-city young students, offering high quality string instrument instruction, using standards that will give them the necessary skills to build a strong foundation in their musical growth.

To offer many performance opportunities, master classes, lessons and ensemble settings, which will enable students to build self-confidence, discipline, commitment, social skills, and other fundamental values essential to every child's development.

To forge social integration through music by creating a path for young people to become sensitive, responsible and creative human beings.
BSA was founded in November, 2012 by Marielisa and Mariesther Alvarez, and Taide Prieto-Carpio. They are graduates of the Boston Conservatory, and of El Sistema programs in their home countries of Venezuela and Peru, and have modeled BSA on that experience. BSA currently offers three programs in the Chinatown, Allston and Roxbury neighborhoods, serving more than 100 students.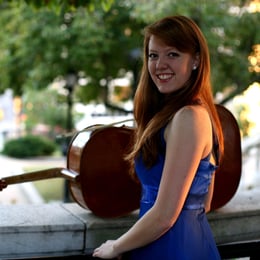 Allison Drenkow, cello
SCHUMANN Cello Concerto
Cellist Allison Drenkow is an impassioned performer heralded by the Boston Globe as having "streamed through the spectrum of human emotions". From "lyric melancholy" to a "tremble and roar", press have praised Allison for the expansive dimension of her tone. Performing as a soloist, chamber musician, orchestral player, and studio cellist alike, Allison is a versatile talent.
Currently based in Boston, MA, Allison can be heard performing up and down the East Coast as a member of the Semiosis Quartet, Cape Symphony, and Atlantic Symphony, as well as in concert with the Hartford Symphony, Rhode Island Philharmonic, New World Symphony, Orchestra of Indian Hill, and Boston Philharmonic. In recent years, Allison has been honored to perform at Carnegie Hall with Music for Life International, an orchestra made up of principal players from major orchestras around the world brought together to support a relevant humanitarian effort. In the 2017 concert, "Mahler for Vision" Allison joined players from the New York Philharmonic, Philadelphia Orchestra, Berlin Philharmonic, MET Orchestra and more to benefit the HelpMeSee organization in a global campaign to end cataract blindness.
Outside of performing, Allison is also an active teacher. She has taught as an assistant chamber coach in the Peabody Preparatory program and currently in Boston she serves as a teacher and mentor for the Boston String Academy and Roxbury Youth Orchestra in addition to her private studio. In another capacity, Allison strives to encourage and enable young classical musicians in her role as a member of the Scholarship & Admissions team for National Public Radio's, From the Top with Christopher O'Riley.
Allison Drenkow holds a Master of Music degree in Cello Performance from New England Conservatory and a Bachelor of Music degree from the Peabody Institute of Johns Hopkins University. Her principal teachers include Alan Stepansky and Natasha Brofsky.

Youth and Family Enrichment Services (YoFES)
The YoFES music program, also known as Open Access to Music Education for Children (OAMEC), uses music as a vehicle to empower youth leaders to develop the skills of teamwork, creative thinking, and perseverance.

In partnership with the Suzuki Institute of Boston, OAMEC was launched in 2003 as a private violin lesson program. Since 2012, the music program has expanded its offerings tremendously to provide opportunities for students of all ages and ability levels to perform in small and large ensembles. Currently, OAMEC offers students weekly private music lessons in violin, viola, cello, bass, guitar, piano, clarinet, flute, and saxophone. The ensemble program includes three levels of orchestras (Kreutzer, Viotti, and Berlioz Orchestras), a cello group class, and intimate string chamber ensembles that meet for intensive weekly rehearsals.

YoFES connects with the community at large by providing quality arts education programs at many partner schools and churches in Greater Boston: Boston Preparatory Charter Public School, TechBoston Academy, Boston International Newcomers Academy, Mattahunt Elementary School, Church of the Holy Spirit and Tabernacle Baptist Church.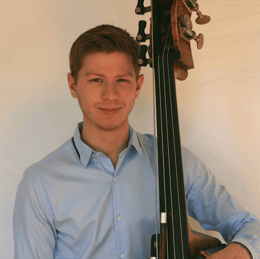 Harrison Klein, bass
Bottesini Bass Concerto
Bassist Harrison Klein is a student in his fourth year at Boston University under Carolyn Fryer and Edwin Barker. He has studied Oscar Meza of the Los Angeles Philharmonic, Kurt Muroki at the Bowdoin International Music Festival, and James VanDemark as well as Brett Shurtliffe at Roundtop Festival Institute.
Harrison has been a member of two international tours with the Boston Philharmonic Youth Orchestra and currently serves as their Principal Bass. As a young student, he was a scholarship recipient for many honors from the L.A. Jazz Society, and has performed in several jazz festivals in and around the Los Angeles area. Harrison has performed in master classes for James VanDemark, Scott Pingel, Peter Askim, Edicson Ruiz and Edwin Barker.
---

Dina Vainshtein, piano
Boston-based pianist Dina Vainshtein is known for her sensitive and virtuosic collaborations with some of the most promising musicians of recent years. Dina, a longtime Faculty Pianist for the Heifetz Institute, is the daughter of two pianists, and studied with Boris Berlin at the prestigious Gnessin Academy in Moscow. While there she received the Special Prize for the Best Collaborative Pianist at the 1998 Tchaikovsky International Competition. She came to the United States in 2000 to attend the Cleveland Institute of Music, where she worked with Vivian Hornik Weilerstein, and her husband, Donald Weilerstein.
Her talents vaunted her to numerous performing opportunities, from Alice Tully Hall and Weill Recital Hall in New York City, to the Caramoor Festival, the Ravinia Festival, the Music Academy in the West at Santa Barbara, not to mention tours of Japan, China, Europe and Russia. To this day, Donald Weilerstein regards her as "an extraordinary collaborator. She is an extremely fine musician and one of the most empathetic, dynamic and supportive chamber players I know." For nearly a decade Dina has been affiliated with the New England Conservatory and the Walnut Hill School in Natick, Massachusetts.
We are pleased to have her on staff as our piano accompanist for this series.
---
CATCH THE BPO'S NEXT PERFORMANCE FEATURING ELGAR'S THE DREAM OF GERONTIUS.
FRIDAY, APRIL 20, 2018 AT SYMPHONY HALL