When: Saturday, October 14, 2017
|
10:00 am – 12:00 pm
Where: Rabb Hall | Boston Public Library - Central Branch
Witness Boston's brightest young performers delve into the most inspiring aspects of music-making as conductor and renowned educator Benjamin Zander brings his musical interpretation expertise to an intimate and dynamic workshop setting.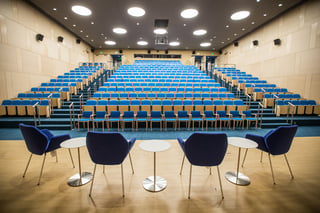 We are pleased to continue our partnership with the Boston Public Library for this series!
Maestro Zander says on the class,"I guarantee that we will all walk out at 12 with our spirits lifted and our hearts opened, in the way that only great music can. And of course it's free! Bring a youngster, so that we can explore the magical world of classical music."
Boston Public Library - Central Branch
---
Program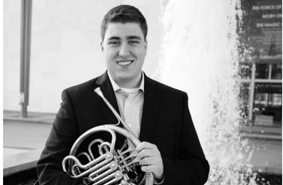 Joe Cradler, horn
TCHAIKOVSKY
Solo from the Fifth Symphony
Joe Cradler is a horn player based in Boston, Massachusetts. While Currently earning his Bachelor's degree at the New England Conservatory, Cradler has performed with many ensembles across the world. Some highlights include the Boston Philharmonic Orchestra and Youth Orchestra, The New Orchestra of Washington, and Manassas Ballet Company. He has performed in esteemed concert halls, such as The Kennedy Center in Washington, Boston Symphony Hall, and the Auditorio del Sodre in Montevideo, Uruguay. Before college, Cradler was a member of the prestigious brass ensemble known as "Brass of Peace" under the direction of Sylvia Alimena. His college years have been split among several institutions, including the University of Cincinnati-College Conservatory of Music, where he studied with Elizabeth Freimuth and Randy Gardner; and the New England Conservatory in Boston, where he currently studies with James Sommerville of the Boston Symphony Orchestra. In addition to his studies, Cradler is an active freelancer and teacher in the greater Boston and Washington D.C. Area. Away from the horn, Cradler enjoys biking and searching for new food off the beaten path.
Sebastian Ortega, cello
MENDELSSOHN
Cello Sonata No. 2 in G Minor
Sebastian Ortega currently studies with professor Paul Katz at the New England Conservatory as a recipient of the Presidential Distinction Award. He graduated from the Manhattan School of Music Precollege Division in the spring of 2016, where he studied cello with Ms. Marion Feldman since 2010. He grew up in Venezuela, and has participated in summer festivals such as the Meadowmount School of music with Hans jorgen Jensen, the Verbier Festival Junior Orchestra, and the Orford Music Festival with Brian Manker and Richard Aaron. He has also been in masterclasses with Alisa Weilerstein, Benjamin Zander, and Robert deMaine.
Jacob Mason, piano accompaniment
MENDELSSOHN
Cello Sonata No. 2 in G Minor
In 2013 at the age of fourteen, pianist Jacob Mason won the New World Symphony National Concerto Competition, the Alhambra Orchestra Concerto Competition and the Ars Flores Concerto Competition with the Prokofiev Piano Concerto No. 1. He debuted as soloist with the New World Symphony on April 13, 2013. This triple-crown of concerti prizes predict a stellar career for Mason as a performing soloist and collaborative pianist specializing in the most difficult classical and modern piano repertoire. Since then, he has studied with some of the world's leading artists and participated in numerous festivals, including the Interlochen Arts Camp, the Miami International Piano Festival Academy, the Society of Composers Incorporated National Conference. He currently studies with pianist Stephen Drury at the New England Conservatory in Boston, MA.

Annette Jakovčić, cello
BACH
Prelude from the D Minor Suite
An avid chamber musician, Annette spent many summers playing chamber music at festivals such as the Castleman Quartet Program, Yellow Barn Young Artist Program, and was a Jack Dietrich fellow at the Madeline Island Chamber Music Program. She has worked with members of the Cleveland, Juilliard, Borromeo, Brentano, and Pacifica Quartets. She is currently a member of the Ivani Quartet, which won first prize at the Plowman Chamber Competition and bronze medal at the Fischoff Competition. Internationally, Annette participated in festivals and masterclasses such as the Casals Festival in France, and has concertized in Korea, Japan, France, Austria, Italy, and Croatia. Annette previously studied with Wendy Warner at the Columbus State University's Schwob School of Music as a dual-enrollment student. She is currently pursuing her Bachelors Degree at the New England Conservatory where she studies with Laurence Lesser
Jingxuan Zhang, piano
Pianist Jingxuan Zhang's musical journey started in Beijing, wound its way through
Indiana and New York, and brought him to Boston. He did his undergrad at
Columbia University and The Juilliard School, where he studied with Jerome
Lowenthal; and received his Master's from New England Conservatory under the
tutelage of Alexander Korsantia. After graduation, he remained in Boston to teach
and play. He loves to cook the Chinese food of his growing up and converse with his
friends over the dinner table. Now he can even enjoy the Lebanese and Ukrainian
cuisines of his two pianist-housemates and good friends. Otherwise, he likes to swim
briefly in the frigid ocean during autumn- or spring-time. Finally, he wants to share
shareable things – music, food, time, knowledge, and company – with others!
Contact him at jingxuan.zhang@columbia.edu

---