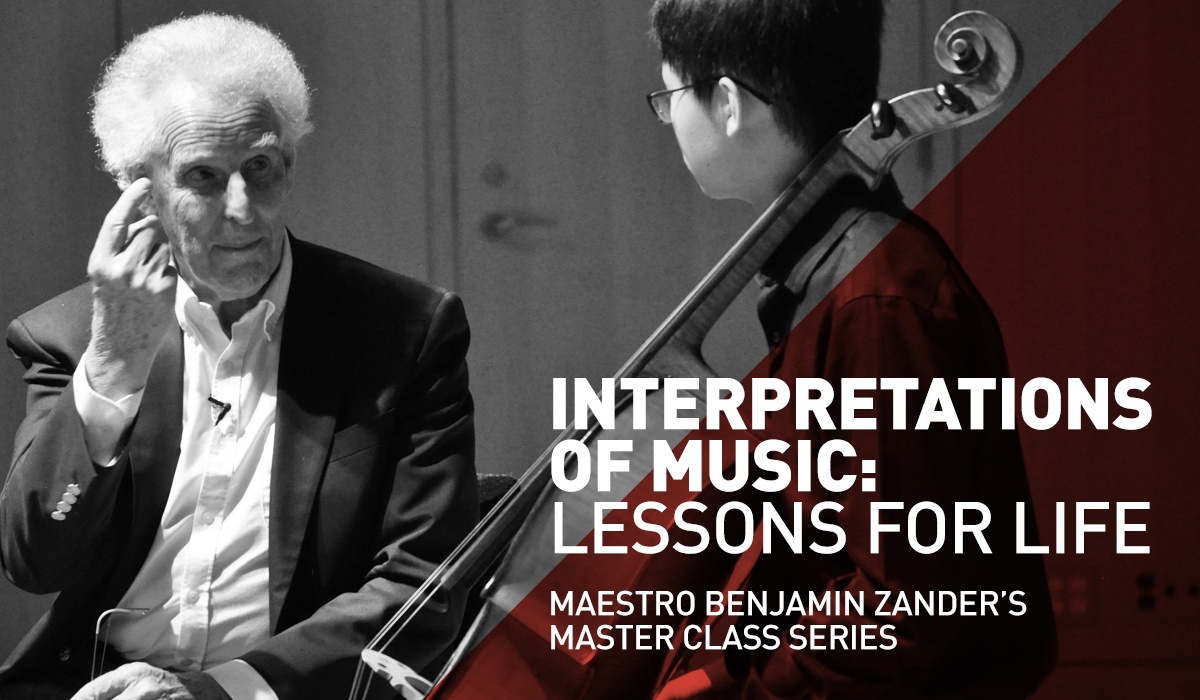 When:

Saturday, April 7, 2018 | 10:00 am – 12:00 pm
Where:

Rabb Hall | Boston public library (central Branch)
Witness Boston's brightest young performers delve into the most inspiring aspects of music-making as conductor and renowned educator Benjamin Zander brings his musical interpretation expertise to an intimate and dynamic workshop setting.
We are excited to return to Boston Public Library's Rabb Hall for the eighth Interpretation Class of the 2017-18 Season and are grateful to them for hosting us.
Boston Public Library (Central Branch)
Rabb Hall (Lower Level)
700 Boylston St.
---
Program
---
Johanna Bronk, mezzo-soprano
SCHUBERT An die Musik
Johanna Bronk, mezzo-soprano, was recently a finalist in the 2017 International Handel Aria Competition, Tafelmusik Baroque Vocal Competition, and Bethlehem Bach competition. She is currently a Fellow with Music for Food, a hunger relief project founded by Grammy® Award winning violist, Kim Kashkashian, which combines chamber music performance with education and hunger-relief across America.
Johanna has performed with the San Francisco Opera, New York City Ballet, Handel and Haydn Society, Carmel Bach Festival, West Edge Opera, Emmanuel Music, Sacred Music in a Sacred Space, Rogue Valley Symphony Orchestra, Styriarte Festival Graz Austria, and Boston Early Music Fringe Festival among other ensembles. She will make her debut performance with acclaimed Miami-based vocal ensemble Seraphic Fire this spring.
Johanna holds a Master of Music with Honors from the San Francisco Conservatory of Music and a Bachelor of Music from Oberlin Conservatory.
Jason Hwang, baritone
MOZART Se vuol Ballare and Non Piu Andrai from Marriage of Figaro
Jason Hwang is a 19 year old baritone from South Korea studying in Southborough MA in St. Mark's school. He began singing two years ago and will be continuing his studies in music.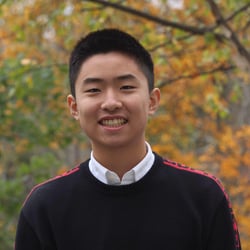 Hotin Chan, cello
BACH C Major Cello Suite
Hotin Chan, 17, is a high school cellist from Natick. He studies with Mark Churchill.
BPYO String Quartet
BEETHOVEN String Quartet No. 11 in F Minor, Op. 95 "Serioso"
The BPYO Quartet Lab, coached by Bruce Coppock, has spent countless hours rehearsing. They meet weekly for intense multi-hour coaching sessions. They have also spent a week at Mr. Coppock's house, living and working with each other. All of the musicians are a part of the Boston Philharmonic Youth Orchestra. They focus on mastering Beethoven's 11th String Quartet: Op. 95 "Serioso."
---

Dina Vainshtein, piano
Boston-based pianist Dina Vainshtein is known for her sensitive and virtuosic collaborations with some of the most promising musicians of recent years. Dina, a longtime Faculty Pianist for the Heifetz Institute, is the daughter of two pianists, and studied with Boris Berlin at the prestigious Gnessin Academy in Moscow. While there she received the Special Prize for the Best Collaborative Pianist at the 1998 Tchaikovsky International Competition. She came to the United States in 2000 to attend the Cleveland Institute of Music, where she worked with Vivian Hornik Weilerstein, and her husband, Donald Weilerstein.
Her talents vaunted her to numerous performing opportunities, from Alice Tully Hall and Weill Recital Hall in New York City, to the Caramoor Festival, the Ravinia Festival, the Music Academy in the West at Santa Barbara, not to mention tours of Japan, China, Europe and Russia. To this day, Donald Weilerstein regards her as "an extraordinary collaborator. She is an extremely fine musician and one of the most empathetic, dynamic and supportive chamber players I know." For nearly a decade Dina has been affiliated with the New England Conservatory and the Walnut Hill School in Natick, Massachusetts.
We are pleased to have her on staff as our piano accompanist for this series.