We are pleased to announce the 5th Annual Young Composers Initiative (YCI) with the Boston Philharmonic Youth Orchestra on March 17th, 2018.
YCI consists of a reading & recording session of music by young composers selected from New England Conservatory, Boston Conservatory at Berklee, Massachusetts Institute of Technology, Harvard University, and Berklee College of Music; conducted by Kristo Kondakçi.
A distinguished panel, consisting of composition faculty from the participating institutions as well active composers from the area, will take notes and participate during the session, after which we will convene a round-table discussion with the panel and the selected young composers.
Saturday, March 17, 2:30-6:30 PM
BENJAMIN FRANKLIN INSTITUTE OF TECHNOLOGY
free and open for the public to attend
---
2018 Selected Composers: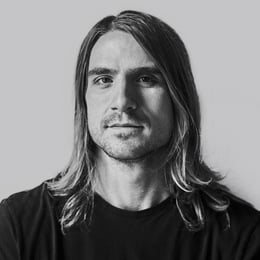 Bo Konigsmark, Sticks and Stones
Berklee College of Music
Bo Konigsmark is a composer, flutist and conductor from Marietta, Georgia. As a composition student at Berklee College of Music, he has studied under Richard Carrick, Alla Cohen, Apostolos Paraskevas, Larry Thomas Bell and Greg Glancey. His compositions range from solo to full orchestra, traditional to contemporary avantgarde. His style seeks to balance traditional and contemporary techniques, shedding light on the things we love and searching for what we don't know. Winner of the Earl Brown Award for outstanding compositional achievement in 2017, his writing has become prolific in the last year. He has composed six vignettes for flute and piano, a string quartet, a string duo, a string trio, a wind quintet, a flute quartet with improvised piano, a Kyrie, two fugues and a canon for four flutes. He conducted the premiere of his "Meditations for Wind Quintet" on October 20th, 2017 in David Friend Recital Hall. The Mivos Quartet performed his "4 Movements for String Quartet" on October 25th, 2017 as a part of their Berklee residency. Recently he conducted the premiere of his "Nuages for Flute Quartet and Improvised Piano" on December 13th, 2017 in Berk Recital Hall. He has new vocal works being performed March 28th at Berk, and April 25th at the Old South Church.
Dara WenJia Li, Gaia
Harvard University
Dara Wenjia Li, from Plano, TX, graduated as valedictorian of Plano West Senior High and is currently studying music and biology at Harvard. She started learning piano at age six, the violin at age nine, and has been composing for 13 years. Her symphonic piece entitled Bosque del Apache was performed by the Austin Symphony Orchestra in 2014.
Her composition Shangri-La was performed by the ASO in 2016. Dara is a student composer with the Harvard New Music Initiative and has studied composition with Dr. Osnat Netzer, Dr. Chaya Czernowin, Dr. Robert Kyr, and Dr. Carl van Wyk. Sheis also an MTNA national finalist, four time TMTA original composition contest winner, ten time Texas PTA Reflections Contest Award of Excellence winner, first place winner of the 2015 Dallas Museum of Arts Young Masters Competition,and has had her score on display at the DMA twice. She was awarded the $20,000 Excellence in AP Arts and Music Theory Award Scholarship from the O'Donnell foundation.
Dara is also a passionate scientific researcher. She is a two-time Intel International Science Fair winner and was awarded the NASA, U.S. Navy, Sigma Xi, and Ricoh international research awards. She was also honored by the MIT Lincoln Laboratories with a minor planet named after her. She spends her free time working as an EMT with the Harvard Crimson EMS and as a tutor with the Harvard Student Agencies.
Cody McVey,
I Dreamt of Two Angels
Boston Conservatory at Berklee
Born in the rural town of Martinsville, Virginia, Cody McVey's early musical influences were centered around church. His great-grandmother, a church pianist, taught him how to play piano by ear when he was four years old. He began discovering classical music when he entered his middle school band program as a trombonist and immediately fell in love with both performing and listening to instrumental music of all varieties. In addition to trombone, McVey took it upon himself to learn to play the cello, clarinet, percussion, euphonium, and a variety of folk instruments. It was during this explorative time that he discovered music composition and was drawn to the expressive possibilities of writing his own pieces. Now in his senior year at The Boston Conservatory at Berklee, he has been involved in the WCRB Sounder Project (2014), the Song Project ('14-'17), and has written for the Conservatory's Contemporary Classical Music Performance Ensemble ('16 and '17). He has also premiered three pieces with the Conservatory's Composer's Orchestra ('15-'17). He will be graduating from the Conservatory's composition program in May with a concentration in Percussion Performance. Outside of school, he has participated in the Zodiac Summer Music Academy and Festival in Valdeblore, France at which he premiered his cello quartet "The Things I Know" and has been employed by the Boston Symphony Orchestra where he has been able to work in their marketing, education, and community outreach departments. Upcoming projects include a commissioned work for clarinet and piano to be premiered this spring in Brooklyn, NY and a violin concerto commissioned by violinist Owen Ruff.
Bertrand Stone, In der Frühe
Massachusetts Institute of Technology
Bertrand Stone is a senior at MIT majoring in theoretical math and musical composition. He has played the violin for about 16 years (including in the MIT symphony since 2014, and in the MIT Emerson program since 2015). His Concerto for Flute and Orchestra was premiered in Oct. 2017 by the MIT Symphony, with Kyle Swanson playing the solo part. His other interests include (but are not limited to) mathematical analysis, Brahms, airplanes, locomotives, birds, Mahler, and sharp keys, particularly E.
Yanchen Ye, Two Pieces for Soprano and Orchestra
New England Conservatory
Yanchen Ye is an award-winning Chinese contemporary classical music composer. Ye's orchestral works have been performed by world-class orchestras, including MDR Leipzig Radio Symphony Orchestra, National Ballet of China Orchestra, China National Centre for the Performing Arts Orchestra, and Seattle Symphony. The National Ballet of China says, "Despite being a young composer, not only can he master large symphonic orchestra but he is also quite skilled in modern compositional techniques. [His] 'contemporary works' feature euphonious sounding that is precious in many 'contemporary works'; the rich colorfulness, abundant gradation, and strong dramatical tension are especially impressive."
Ye graduated from Nizhiny Novgorod State Conservatory inRussia after earning a Specialist's degree (combination of Bachelorand Masters studies) with Magna Cum Laude distinction. Currently at New England Conservatory in Boston, Ye is pursuing a Graduate Diploma with the support of the Presidential Distinction Award.
For more information visit his website: www.yanchenye.com
---
2018 YCI Panel:
Derek Beckvold, Boston Philharmonic Orchestra
Richard Carrick , Berklee School of Music
Michael Gandolfi , New England Conservatory
Eun Young Lee, Boston Conservatory
Osnat Netzer, Harvard University
Felicia Sandler, New England Conservatory
Benjamin Zander, Boston Philharmonic Orchestra
---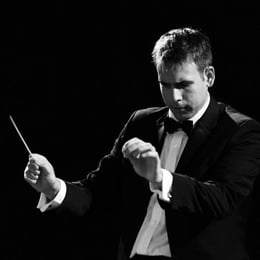 Kristo Kondakçi, conductor
Kristo Kondakçi, artistic assistant to Benjamin Zander and Boston Philharmonic, is an active young conductor in Boston, Massachusetts (USA) and has already become a staple of the Boston music scene. He is the co-founder and conductor of Eureka Ensemble, with the mission to use classical music as a platform for social action and community engagement.
His other conducting activities include concerts and projects with the National Albanian Orchestra, Boston Philharmonic, North End Music & Performing Arts Center. Music for Food, and East Coast Scoring Orchestra.
Kristo also coaches chamber music at Harvard University and advises musical non-profits in Boston on artistic programming, social entrepreneurship, and marketing/audience development.
Kristo holds a Master's Degree in Conducting (2015) and a Bachelor's Degree in Composition (2013) from the New England Conservatory, where he was named a Beneficent Society Scholar (2013) and hailed as NEC's Scholarship Star (2012). Principal teachers include Charles Peltz and Benjamin Zander, and he has taken lessons with Hugh Wolff, Christopher Wilkins, and Gunther Schuller.
For more information, visit: www.kristokondakci.com
---
Catch the bpo's next performance featuring elgar's The dream of gerontius.
Friday, april 20, 2018 at symphony hall